Collaborate to create
The AJ Summit is a unique industry event which explores the key relationship between architects and clients.
It will offer practical insights and inspiration into making the most of this crucial relationship – to create better buildings and win more work.
AJ Summit will bring together clients and architects to share best practice, pinpoint innovation and learn to partner better – for mutual business benefit.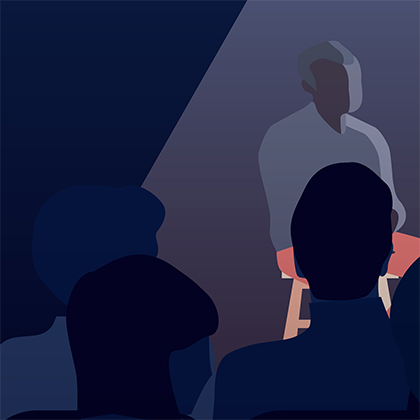 Why attend
Collaboration is critical especially on larger projects where multiple parties are involved. Typically, successful collaboration is achieved when all parties are around the table early, understand each other's point of views and work towards the common goal.
Learn from stand-out case studies of effective partnerships that had great design outcomes
Increase your understanding of what clients want and how to build a successful relationship – as well as highlight the value you bring to a project
Hear from key clients and prominent architects from across the industry
Debate the biggest challenges facing the sector, from how architects add value to looking into ways to rebalance the relationship with clients and contractors
Network with industry leaders and decision-makers from clients, contractors, engineers, designers – all under one roof in one day
​
Agenda
If you are interested in speaking opportunities, please contact the content director, Aida Mezit – Aida.Mezit@emap.com 
Here's a snapshot of the sessions that will be discussed throughout the day:
9am-1pm: Keynote sessions
The first half of the day will be dedicated to a series of keynote themes - a combination of stand-alone talks, interviews and debates - led by well-known public figures, key clients, prominent architects and some of the most progressive thinkers in the built environment. 
2pm-4.30pm: Case studies - how did they do it?  
The afternoon will be dedicated to showcasing some of the UK's most innovative schemes. The key partners - clients, architects, contractors as well as other parties (materials manufacturers, providers of new technologies, etc.) -  will share their experiences of working together and identify key ingredients for a joint success. 
There will be two sets of showcases running concurrently on two specially configured stages with interactive elements and live audience feed. Five 30-minute showcases will take place on each stage.
​​